SOLD by Ken Carlson – 11259 Woodland Houghton Lake MI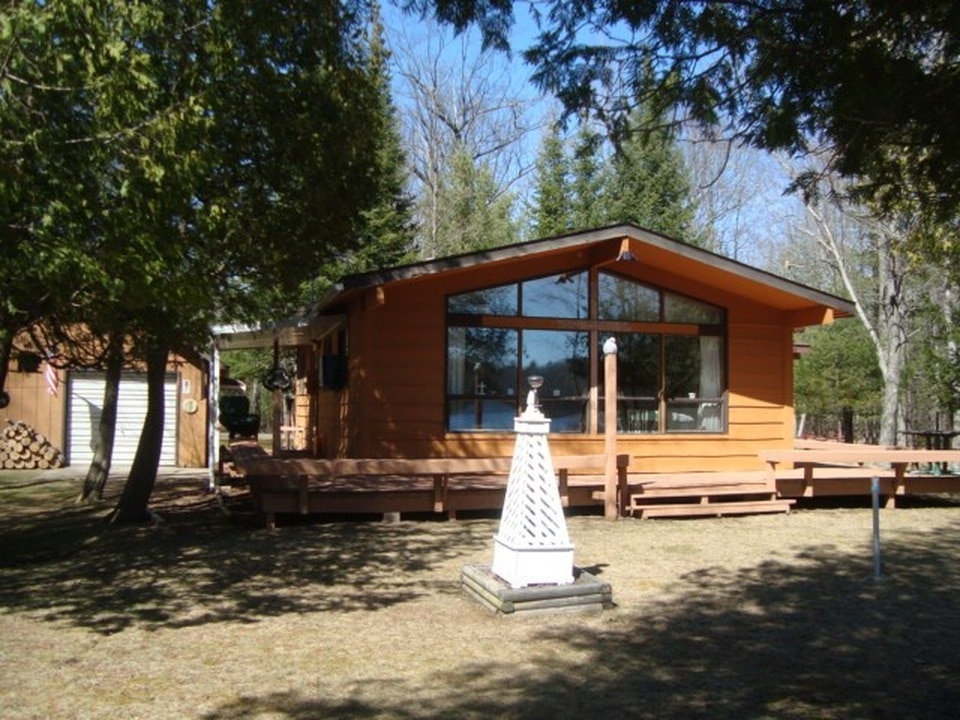 This beautiful lakefront home with great views of private Barney Lake recently sold after just a short time on the market. This clean and well-kept home was move-in ready and conveniently located just minutes off of US 127 and only about 3 miles west of the popular recreational Houghton Lake.  The home is surrounded with the wooded splendor of Northern Michigan and being just north of Roscommon State Forest, the new homeowners have access to nearly a thousand miles of hiking, biking and snowmobiling trails. The private road is well-maintained year round and the home has gorgeous views of Barney Lake. Living on a private lake, like Barney Lake, is a great choice for anyone wanting a more secluded and peaceful lake with less traffic and noise than the bigger lakes, like Houghton Lake which allow public access.  Barney Lake offers the homeowners living on the lake the opportunity to boat, fish, swim or kayak in a calmer and quieter setting, yet still close enough to enjoy Houghton Lake.
The home, at 11259 Woodland, was built in 1981, is located on a beautiful wooded lot and has 3 bedrooms, 2 baths and first floor laundry, a separate dining area and a wood burning stove to take the chill off on cool evenings and keep winter heating costs down. The property came furnished including washer, dryer, range and refrigerator.
If you are looking for lakefront property on a smaller private lake like Barney Lake, Elbow Lake, Lake Berry, Butterfield Lake or one of the many other small private lakes or if you prefer living on a the larger, more public Houghton Lake, Ken Carlson specializes in waterfront real estate and can help you find the perfect location.
Lakefront property is in high demand yet there are currently dozens of homes for sale on and around Houghton Lake as well as the smaller lakes in the area, many of which offer amazing lakefront access. Now is the time to buy. For more information about Houghton Lake homes for sale in Northern Michigan, call Ken Carlson at 989.240.0970 today.
« New Listing – Over 30 Acres of Dream Waterfront on South Branch of AuSable River – 4545 Green St Roscommon MI 48653 | Home | SOLD! Home with 75 feet of frontage on Higgins Lake – 304 Cardinal Higgins Lake, MI 48627 »