Kelley Beach Property Higgins Lake Homes
Higgins Lake Is Very Affordable This Summer
The Kelley Beach boat launch and swimming area is open to the public. With cabins and vacant lots only a block or two from the white sand beach, now is a great time to purchase your recreation getaway. I have a number of opportunities under $75,000. With interest rates and listing prices at all time lows, now is the time to buy!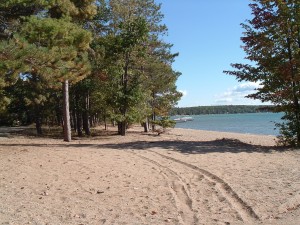 Kelley Beach is just one of many amazing beaches found around Higgins Lake. In addition to public beach access, Higgins Lake also offers recreational areas including two state parks, North and South Higgins Lake State Park.
Unlike other all sports lakes of this size and caliber, the homes for sale on Higgins Lake are as diverse as those who visit. From quaint cabins by the lake to million dollar mansions and even rental and business opportunities, Higgins Lake is truly a lake for everyone.
If you are interested in owning a home on Higgins Lake, contact Ken Carlson today at 989.240.0970.
Disclaimer: Information contained herein is not guaranteed and is subject to change without notice.
« Higgins Lake Homes For Sale-Lake Front | Home | Higgins Lake Mooring Access Available »