Waterfront Family Home Sold In Roscommon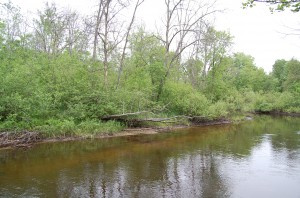 Spacious waterfront ranch style family home with over 2400 total square feet located on Esther Ct in Roscommon sold. Listed for just over $125,000 ,the home has 4 bedrooms, 3 ¾ baths, a basement and includes .72 acres of land gradually sloping to the South Branch of the famous Ausable River.
Built in around 1969, the house offers a number of wonderful features including not just its riverfront status but spacious main rooms, carpeting and full basement. It includes many other features ideal for the family as well including a deck, additional garage, city water and sewer and baseboard heating.
Roscommon real estate is selling and this is just one of a number of beautiful homes that have sold in Roscommon in recent months. Now is the time to buy in areas which have yet to raise mortgage prices and Roscommon is one that still offers great prices and low interest rates.
Roscommon Waterfront Real Estate
If you are interested in waterfront homes in Higgins Lake or Roscommon, contact us. Buying or selling your home, Ken Carlson Realty can help. Call us today at 989.240.0970 or contact us online for more information on buying or selling your waterfront home in Roscommon.
« Exceptional Home Just Listed | Home | Featured Waterfront Property For Sale 5960 Shadyshore Parkway Elmira MI 49730 »