Higgins Lakefront & Houghton Lakefront Properties Still Good Investment to Purchase this Winter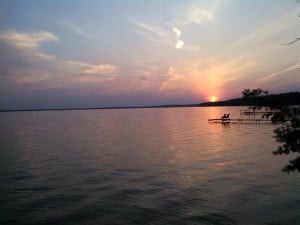 Higgins Lakefront & Houghton Lakefront properties are still poised as a good investment to purchase this winter and spring. On Higgins Lake there are 18 waterfront properties priced under $450,000. On Houghton Lake there are 52 water related properties priced under $450,000. Now is the time to buy before interest rates tick up further. Lakefront taxes are affordable compared to some years ago. Waterfront property is a limited commodity so it could be a good investment for decades to come. The value of family enjoyment and passing the asset along to children and grandchildren with the right estate planning has value that is priceless.
Houghton Lake is known as a prime resort area that provides fishing, boating, swimming, and other recreational opportunities to thousands of people who use and enjoy the lake. Seasonal cottages and year-round homes border the lake. Houghton Lake is one of Michigan's top resort and vacation destinations and attracts thousands of visitors to its shores each year. Houghton Lake is Michigan's largest inland lake with a surface area of 20,044 acres.
It's been said that Higgins Lake is one of the world's most beautiful lakes in the world. Just five miles from Roscommon, this glacier-made lake with its crystal clear waters offer abundant opportunities to enjoy boating, swimming and fishing. Perch, trout and Pike are plentiful in the lake and the Cut River which connects Higgins Lake to Marl Lake. The two state parks provide camping, hiking, boat launches, cross country skiing and public beaches.
Begin your search today in either of these prime lakes in Northern Michigan, with Ken Carlson Realty, by calling Ken at 1.989.240.0970.
Ken Carlson Realty is your source for Northern Michigan Residential Real Estate covering the counties of Crawford, Missaukee, Roscommon, and Otsego and Residential properties in the cities of Grayling, Higgins Lake, Houghton Lake, Gaylord, Roscommon and more.
Information contained herein is not guaranteed, and is subject to change without notification. Room size, sq.ft measurements, lot size and acreage , tax information, parcel numbers, age of dwellings, mineral rights, legal access to a body of water and possession terms should be independently verified by any interested party.
Listing data compiled during writing on 1.13.2016
« Three homes SOLD by Ken Carlson in the last 6 Weeks | Home | A Buyers Guide to Home Inspections »