A Buyers Guide to Home Inspections
Buying a new home is exciting but can also be overwhelming when it comes to making sure you've made the right choice. A buyer might be thrilled that they've found the perfect home in the perfect neighborhood but the buying decision should also be based upon a successful inspection done by a qualified inspector. An inspector can examine important elements of your home such as electrical, plumbing, roof, ventilation and more. An inspection contingency which is included in most purchase and sale agreements can protect buyers from purchasing a home that may need significant repairs or even be uninhabitable due to structural issues or toxic mold.
Once the seller accepts an offer from a buyer, the buyer may arrange for an inspection and have it completed within the number of days agreed upon. The buyer's agent can usually recommend a licensed inspection company. The cost is generally between $300 and $500 and will take a few hours in most cases.
The buyer is able to be present at the inspection, and a good inspector may find a few small issues and offer great tips for fixing the issues and even offer home maintenance tips. At the end of the inspection, the buyer may receive a detailed report of the homes condition. If the inspection turns up anything that might be significant or a deal breaker, the buyer is left with these options.
Buy the home "as is"
Ask the sellers to make some of the needed repairs.
Ask the sellers to make all the needed repairs.
Ask the sellers to adjust the home's price.
Ask the sellers to credit you the cost of the repairs.
Decline to purchase the property.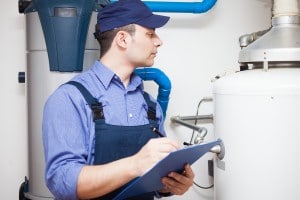 At this point the seller can either agree or make a counter offer. If a solution can't be agreed upon, the buyer is entitled to back out of the purchase and be refunded his or her earnest money.
The post-sale can be a difficult and confusing process. Skilled Realtors® know exactly how to help you through the process and in the long run save you money as well as the stress. Ken Carlson Realty is your source for buying and selling real estate in Northern Michigan and specializing in waterfront property.
Call us today at 989.240.0970
Disclaimer: This article is intended as general information only. As in any real estate contract consulting an attorney is recommended.
« Higgins Lakefront & Houghton Lakefront Properties Still Good Investment to Purchase this Winter | Home | Higgins Lake Waterfront Home on 75 Feet of Higgins Lake Frontage – Ready to Occupy »