Winterizing Your Northern Michigan Cottage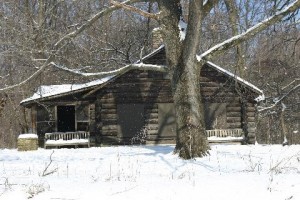 Winter in Northern Michigan is fast approaching. If you are one of the thousands of cottagers in Northern Michigan and are new to the world of seasonal living, one of the most important things to consider is the safety of your cottage during the long cold Michigan winters. Many cabins or summer homes are not meant for year round living, meaning they may have very little protection from the elements which may lead to costly damage if not properly winterized. Even if the home is well insulated, not having the heat turned on in the home will quickly lead to frozen pipes and damage which will be much worse by the time you arrive again in spring. Protect your investment by knowing how to better winterize your Northern Michigan cottage.
Protect your pipes by knowing what to do:
Turn off the water pump and the hot water tank
Drain the pipes completely
Drain any tanks and if you own a jet pump, remove the drain plug
Open all drain valves and leave open inside and out
Be sure it has been completely drained by using an air compressor to blow excess water out of the pipes
Leave all faucets open NOTE: Don't forget to shut them in spring BEFORE you prime the pump
Special note: Remove the screens from your faucets and be sure that any sprayer you have is drained well or even unhooked from the pipe to avoid freezing
Protect the toilet:
When you are draining the pipes, don't forget the toilet. Give it a flush to drain the water from the tank and bowl
Many people also add a bit of antifreeze to the tank and the bowl just in case
Be considerate of the environment especially if you have a septic when choosing what you use
Other things to consider when closing up for winter:
Turn off all pilot lights and shut off gas on stoves and fireplaces
Unplug all appliances etc.
Be sure everything from outside is stored in a safe place
Make sure that the cottage is cleaned up with nothing left out to attract pests including dry goods such as breads, cereals or crackers
Many consider hiring a home watch service to take a look at make sure all is way periodically throughout the winter
Ken Carlson Realty
Ken Carlson is a Northern Michigan Real Estate Agent. Whether you are buying or selling your home, you can count on Ken to help you get it done. If you are interested in learning more out how we can assist you, contact us today at 1.989.240.0970 or send us an email. We are your source for Northern Michigan waterfront property.
« 4912 Dawn Dr Grayling MI Sold | Home | 10 Things to Consider When Buying Your Northern Michigan Vacation Home »