5 Keys To Success When Buying Your Home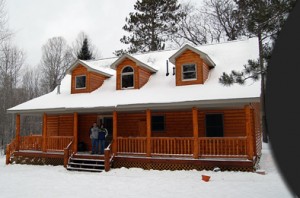 Buying a home is one of the biggest events in most of our lives. Despite the stress sometimes associated with a home purchase, owning a home can save us time and money in the long run and provide us with a sense of well-being and comfort. Studies show that in many cases, owning a home is a better investment than renting a home for the same amount of time. However, like all big decisions, it is best to spend time really researching what you need and want before making a decision. To help you maximize your home buying experience, consider these 5 keys to success when buying your home.
Understand the actual cost and what you can afford – From property taxes to services including heat and electricity as well as water, insurance, escrow payments and the cost of any repairs or additions you plan on adding, a house is much more than just the payment. Consider more than just the initial investment when purchasing your home. Understand the actual costs associated with being a homeowner before you buy and choose a home that fits your budget.
Know where you want to live and what fits your lifestyle – Look at the neighborhood, the local schools, the services offered by the nearby cities and what fits your lifestyle not just now but for years to come. Consider not just what playgrounds will be right for you and your toddler but if the schools will meet your criteria in a few years when your child is old enough.
Know what you must have to make you happy – From where your laundry room is located to how many bedrooms there are and what other amenities the home offers, understanding what you want to get from your new home is important before you go looking. While you can change much about any home, being comfortable with what you choose from the start is very important.
Understand what you are buying – Get a home inspection, spend more than just a few minutes looking at the house, talk to the neighbors and learn about the area before you decide.
Look at your financing options – With markets still on the rise, getting financing for a home is often the only option for new homebuyers. Weigh your options carefully. Shop, compare and negotiate to get the rate that meets your needs.
Ken Carlson Realty is your source for Northern Michigan Waterfront real estate. Specializing in lakefront real estate including Otsego Lake real estate, we offer homes for sale throughout Northern Michigan. To learn more about homes for sale in Northern Michigan, contact us at 989.240.0970 or visit our property listings page here to begin your search right away. Home prices are still right in Northern Michigan, find the home or propriety of your dreams today.
« Featured Home For Sale 331 Holton St Higgins Lake MI 48627 SOLD | Home | Choosing The Right Northern Michigan Lakefront Property »