"For Sale By Owner" Higgins Lake Roscommon Michigan
Your Property Does Not Need To Be Listed To Sell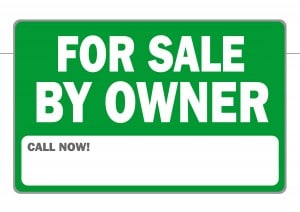 With home and property values dropping and owners looking for a way to sell in Northern Michigan, sellers throughout the region on becoming desperate to get a sale.  I have sellers calling me almost daily looking for a way to sell their home or property. Even with the advent of  "for sale by owner" sites on the internet, inexperienced sellers continue to have problems selling even the best properties at the best prices. This being said, sellers are not the only ones who are having trouble finding that special person they are looking for. Even buyers who are unfamiliar with how to find for sale by owner homes are limiting their searches to the MLS. While there are thousands of great homes and properties for sale in Northern Michigan listing on the MLS, some buyers can not find the property they are looking for.
Your "For Sale By Owner" property may be what a buyer is looking for. Ken Carlson Realty can help you find that perfect match you have been looking for in terms of both buying and selling any for sale by owner.

To assist, we offer a variety of categories of property that sellers will sell if I bring them a buyer. Here is a sampling of the types:
Established business near Higgins Lake with a great income stream.

3000 square foot commercial building near Higgins Lakes east side with over 3 acres.

Cottage near Higgins Lakes east side Kelley Beach area.

Higgins Lakefront home with 75′ of frontage. Turnkey includes almost everything to live and vacation!
 "For Sale By Owner" sellers continue to call us weekly as economic times remain somewhat difficult in Michigan.  If you are looking to sell or even buy "for sale by owner" properties, we invite you to call us today at 989.240.0970  for more details. Find out for yourself how you can make the most of your for sale by owner in Northern Michigan.

« Higgins Lake Business To Open Oak Park Grocery | Home | Higgins Lake Access To Boating Fishing Swimming Sailing Picnicing Scuba Diving »