205 Brookside Ct Roscommon MI Sold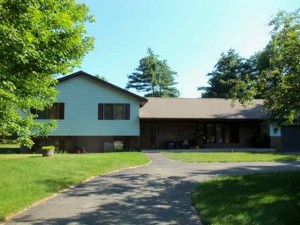 This beautiful large family home in Roscommon MI recently sold for $155,000. Including 5 bedrooms, four baths and a number of newly added features, this home also included a large indoor pool as well. Built in 1990, this home located at 205 Brookside Ct Roscommon, MI is a multilevel 2,700 square feet home with all new light fixtures, ceiling fans in each room, new doors and exterior lights and a new roof added in 2011. It also included a new 5 burner gas stove, a large back deck,  large open rooms and of course, its newly finished indoor pool.
An incredible home at a great price and located not far from the Village of Roscommon, this is just one example of the amazing homes for sale in Roscommon right now. Home sales are on the rise and now is the time to buy.
Click Here To Browse Other Northern Michigan Homes For Sale 
While 205 Brookside Ct in Roscommon MI may no longer be on the market, there are plenty of other amazing northern Michigna homes for sale. To find out more about homes for sale in this or other areas in Northern Michigan, we can help you. If you are interested in finding the perfect home for you and your family in  Michigan, contact Ken Carlson today at 989-240-0970.
« Featured Riverfront Home For Sale 1796 DeWitt Trail Roscommon MI 48653 | Home | 2546 Santee Drive Roscommon MI Sold »