Benefits of Owning Your Own Northern Michigan Vacation Home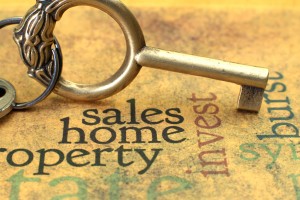 Those who have never owned a vacation home no matter where they live may be concerned with many aspects of ownership including taxes, winterizing and additional unexpected costs. For those who have owned or do own one however, it is easy to see that the benefits associated with a vacation home in Michigan often outweigh these or other concerns. So what are the benefits of owning a Northern Michigan vacation home? From investment opportunities to ease of use, we invite you to look at a just few of the benefits of vacation home ownership in Northern Michigan.
Vacations are good for your mind and body – more and more studies are being done of the health benefits of taking vacations to both your mind and your body. By owning a vacation home you provide yourself an always available option for less than most hotels, especially during the holidays.
Vacation homes can save you money if you vacation frequently – if you vacation frequently, you could pay less by owning vs renting condos, B&B's and especially hotels. On average, one night away from home in Northern Michigan may cost anywhere from $50 a night for a rustic camp-type cabin to $200 or more for a night at a hotel in popular areas such as Traverse City. Factor in the holiday and prices in Northern Michigan can skyrocket, not to mention food. Finding an affordable vacation home can quickly be worth your money if you vacation frequently, especially if you have a larger family who requires more room.
Equity – cabins and property in Northern Michigan are still incredibly affordable compared to other comparable vacation areas in the Midwest. For this reason, many vacation home owners quickly pay off their rental and begin building equity. Thousands of small properties in need of just a little work could quickly pay off as a little work goes a long way when it comes to the value of cabins in Northern Michigan. From tax deductible mortgage interest to income property, vacation homes can make vacation property owners a fair amount of money with very little work.
Vacation homes can be a great investment –many vacation home owners, especially after the family begins to grow up, choose to rent their property to others while they are not using it as a way to make money. Careful planning and understanding the way it works can make this a great way to own and make extra money at the same time. Pay attention to the number of days you use your property to vacation vs how much you rent to ensure the maximum benefit.
A gift for your family – a part of your family's history, owning a vacation home and passing it on to your children is a wonderful reason to own your own vacation home in Northern Michigan. Costs continue to rise, by buying now, you can ensure that you have something sure to increase in value for your family when you are gone. Factor in the memories associated with your time with the family in Northern Michigan and this aspect of owning a vacation home is often one of the most important to many owners. What better gift for your family after you are gone than a slice of heaven in Northern Michigan with wonderful summer memories for generations to come.
Like all financial decisions, it is important to know your needs and your budget before you buy. If you are looking into owning a second property in Northern Michigan, call Ken Carlson at 1.989.240.0970 for more information today.
« 10 Things to Consider When Buying Your Northern Michigan Vacation Home | Home | 2838 East Drive Mio – Beautiful Riverfront Sold »