2838 East Drive Mio – Beautiful Riverfront Sold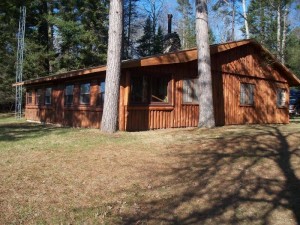 While this winter has been a cold one so far, the real estate market in Northern Michigan continues to heat up especially along the riverfront. Ken Carlson Realty recently sold a beautiful riverfront property located in Mio, Michigan along the banks of the mighty Ausable. A fantastic property, 2838 East Drive was situated just 50' from the river's edge and offered not just a secluded setting right across the river from the Huron National Forest but the convenience of an already built structure, easy access to trails and amazing views.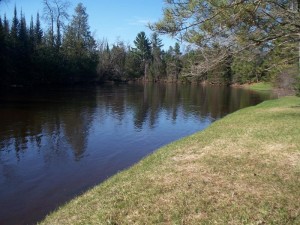 2838 East Drive sold for $142,000 and featured 272 feet of riverfront and over 1,000 square feet of living space. This quaint 3 bedroom one bath cabin was built in a traditional log cabin style and featured a fireplace, enclosed porch as well as well and baseboard; hot water heating.
Just one of many properties recently sold by Ken Carlson Realty PC, we do the work so you don't have to. Do you have a riverfront property that you are trying to sell in Northern Michigan? Ken Carlson Realty can help you sell your property. The market is on the rise and although buying and selling in northern Michigan has been slow in past years, it is quickly on the rise. Properties like this great property on East Drive in Mio are selling. Now is the time to get your riverfront sold.
Get Your Northern Michigan Riverfront Sold!
Ken Carlson Realty PC buys and sells homes in Northern Michigan. Whether you are new to the area and looking for a place or looking to move out of the area, we have a knowledge and experience to help you. Offering years of experience, Ken Carlson has what you are looking for when buying or selling your home. Areas serviced include Roscommon County, Crawford County, Higgins Lake, Houghton Lake, Roscommon, Grayling, Lake St. Helen, Ausable (Au Sable) River, Manistee River, Gerrish Twp, Lyon Twp, Markey Twp, Lake Township, Denton Twp, and more.
To find out more about our home buying or selling services in Northern Michigan, contact Ken Carlson directly at 1.989.240.0970.
« Benefits of Owning Your Own Northern Michigan Vacation Home | Home | New Year's Resolutions 2015 for Homeowners »