10744 Algonquin Trail in Roscommon MI Sold
Property in Roscommon, MI is selling. 10744 Algonquin Trail Roscommon, MI 48653 and 10752 Algonquin Trail Roscommon, MI both sold this week. 10752 Algonquin Trail was a featured property and can be seen here.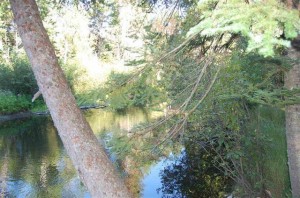 10744 Algonquin Trail Roscommon is a prime riverfront property located on the Ausable River. Listed for just under $60,000, the property recently sold for $55,200. A unique property, 10744 Algonquin Trail included 440 feet of waterfront and almost an acre and a half of level wooded-mixed forest.
A campers paradise, this riverfront location featured an already made campsite, with the heated 24 by 32 heated pole barn, outdoor lighting, cement pads, septic, camper hook ups and dumping. The pole barn included forced air heating, propane, electric, appliances, a bathroom and steel roof.
Whether looking for a place to live year round or a place to spend some quality time in the Northern Michigan summers, Roscommon is a great place to find the waterfront property of your dreams. If you are interested in looking at riverfront properties similar to these in Roscommon, begin your search here.
Ken Carlson Realty is your source for Northern Michigan riverfront property. If you are looking for Northern Michigan Riverfront real estate or you would like to learn more about properties you have seen, you can contact Ken Carlson at 989.240.097 or online here.
Ken Carlson Realty specializes in waterfront, riverfront and recreational real estate. A Northern Michigan native, Ken Carlson has the experience and the knowledge of the area to help you find the home of your dreams. Whether you are looking for Higgins Lakefront Real Estate or Ausable Riverfront property, Ken Carlson can help. Prices are good and now is the time to buy.  From lakefront to riverfront, bordering on state land or in the city, find what you are looking for here.
« Featured Ausable Riverfront Property For Sale 10752 Algonquin Trail Roscommon MI 48653 | Home | AuSable River Riverfront House for Sale »